In the disk tools dialog you can search for encrypted drives or virtual machines and dump encryption keys for further recovery using Elcomsoft Distributed Password Recovery or other tools.
You can also create a forensic disk image.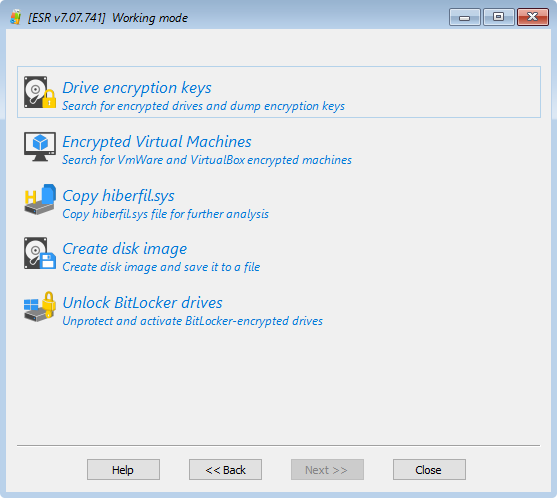 Once the programs detects an encrypted drive, select it from the table and click Dump to save the disk encryption keys.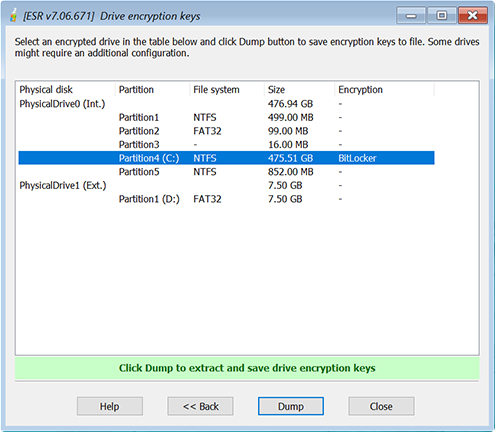 TrueCrypt/VeraCrypt disks require additional configuration. You may need to specify the encryption algorithms explicitly for faster recovery.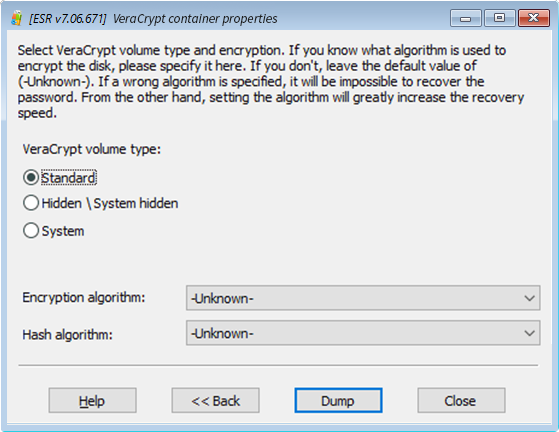 The program support for the following encryption types:
•BitLocker
•PGP Disk
•PGP WDE
•TrueCrypt
•VeraCrypt
•FileVault
•LUKS